WARD CORPORATION QUALITY
Ward Corporation is committed to producing quality products, providing total customer satisfaction and continually improving the effectiveness of the quality management system.
Ward Corporation currently has 3 CMM machines.
With in-house CMMs, we can perform most dimensional inspections on-site. We have experience with variety of customer defined pressure and leak tests as well
.
To compete in today's global economy, Ward Corporation must find new ways to cut costs while consistently delivering a high-quality product. That's why at Ward, we use WinSPC software on 8 different workstations!
WinSPC provides a lean, effective way for Ward Corp to

:
Quickly Improve Quality
Reduce Variation
Increase Profitability
Improve product and process quality
Reduce waste, scrap, and rework
Minimize variation
Improve customer satisfaction
Meet regulatory requirements
At Ward Corporation, we use GAGEtrak Calibration Management Software to manage gages, conform to quality standards, schedule calibrations, reduce costs and increase efficiency. Customizable reports within GAGEtrak allow Ward to evaluate and stay ahead of trends, providing valued knowledge to guarantee the accurate forecasting of workloads, the reduction of manufacturing costs and product returns and to secure compliance with international calibration and vendor standards.
Ward Corporation uses a Parlec Parsetter to quickly produce tool measurements that are extremely precise and consistent. Whether it's modifying tools, seing chamfers, examining tools for wear or flaws, or checking tool geometry. This removes the need for frequent recalibration due to temperature and humidity changes throughout the work shifts.
Ward also uses the Techniks ShrinkPRO Quencher Tool Change Machine. With this machine, shrink fit tool holders vibration is reduced and cutting is noticeably faster and smoother. Manufacturing times can be reduced while continuing the quality and accuracy required by today's competitive markets.
Ward Corporation demands fast, precise elemental analysis of aluminum at numerous points of the daily workflow, from incoming to in-process testing to final quality inspection. At every step, managers must be able to identify elements in every product.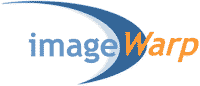 Ward Corporations in-plant real-time X-ray equipment by Gulmay, offers quick, efficient and effective nondestructive test (NDT) inspection of castings. Real time x-ray inspection assures metal integrity and checks for flaws such as shrink, porosity, internal cracks, core misplacement and solidification problems. In addition, the system uses no expensive film or chemicals so the process is environmentally friendly and results in instant feedback for foundry process control and inspection. Combinding the usage of imageWarp software, the multiple window interface allows Ward to see simultaneously the display of static and live images, charts, and measurements.
Our IATF 16949:2016 registration is an invaluable investment in our commitment to provide our customers with world-class quality, superior customer service, and utmost customer confidence.
Our registration certificate is proudly displayed in the lobby and is available here to download for your convenience.